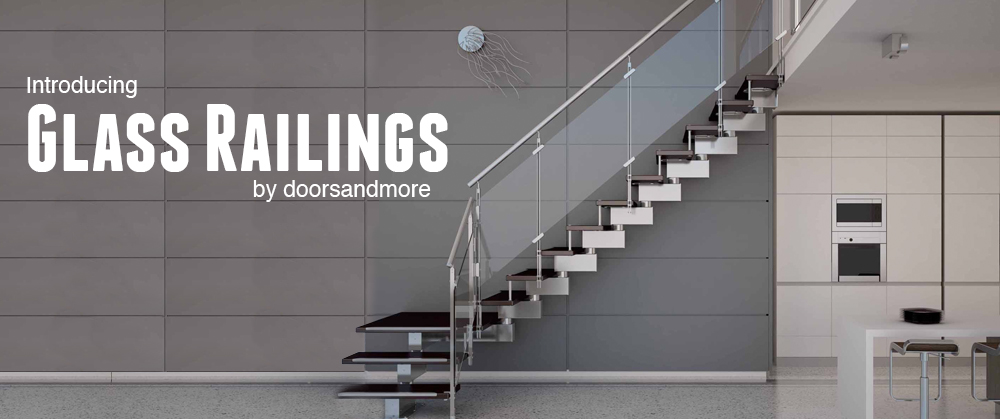 Many Styles and Unlimited Possibilities
Doors and More is pleased to introduce the d&m Railing Systems.
With over 20 years experience in the frameless shower door industry Doors and More is proud to offer frameless architectural railing glass products.

Showcase your home with a product that is not only safe, compliant with building code and will pass any inspection but also has a timeless look that will make any space stand out. With 5 different styles of railings and an easy pricing system we can customise the railing of your dreams.

Architectural railings come in 12mm clear tempered panels with a variety of mounting options. Including railings in between brushed stainless steel posts, glass mounted onto standoffs which are perfect for stairs, glass installed into a base boot/shoe creating the look of floating railings and many more.
Meet with our design and measuring consultants to go over and create a masterpiece railing.
 
To learn more, please select the railing system that best fits your space and the style you want to achieve.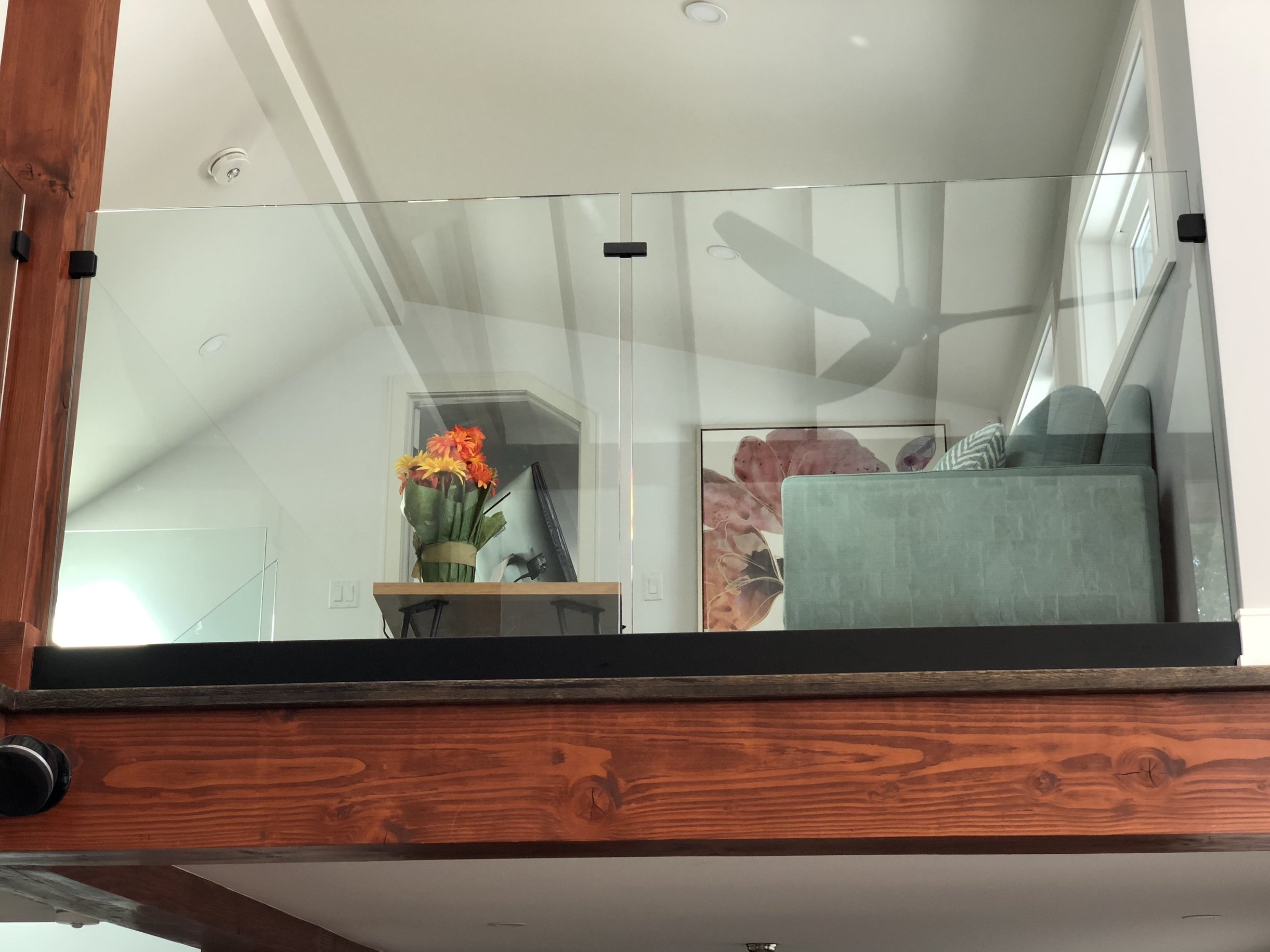 The Doors and More Boot/Shoe style is based off of an engineered system that allows the glass to be fitted into the boot.
The Doors and More Stand Off glass railings system is without a doubt our most elegant and classy look of all. The glass appears to be floating giving your staircase a look as if there was no glass at all.
Traditionally the Post system has been used for years and still can be seen in commercial applications everywhere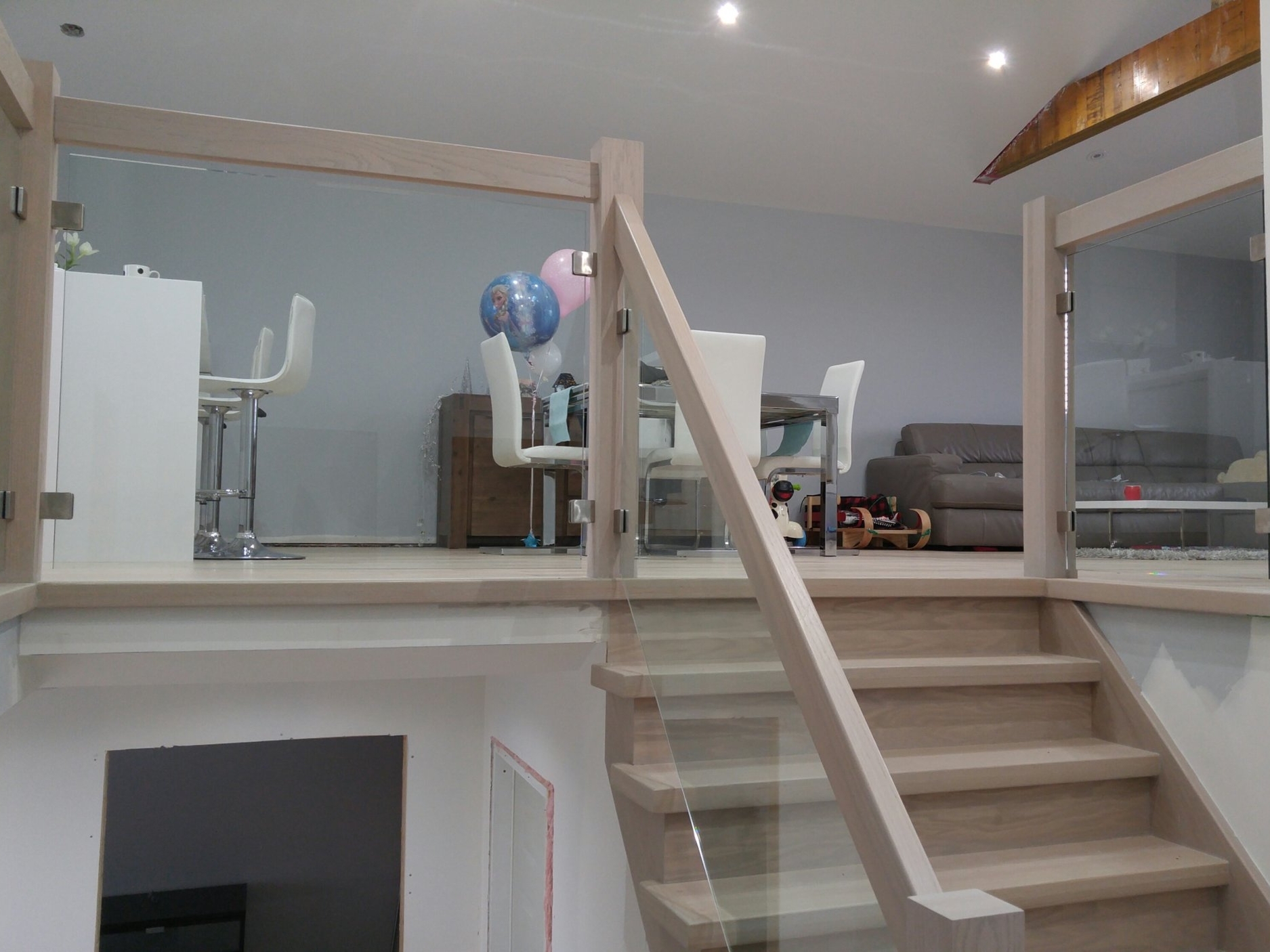 The Doors and More "Glass In Wood " system is as simple as it sounds. Create contemporary look by combining your existing wood frame railing with glass. Say "NO" to wooden spindles!!!
Get creative and save a great deal of money with beautiful glass panels. Because we are really killing 2 birds with one proverbial stone. Replace walls with glass panels when possible to make the space feel bigger, brighter and more elegant.